RTR TRUTH MEDIA
While everyone was good and distracted by the carnival sideshow the Supreme Court Confirmation Hearing became which asked no actual valid questions regarding any in depth policy decisions, surveillance, Patriot Act, but resorted to frivolous attacks of one's alleged teen years...
... this was going down.
Even the main stream media can not ignore this -
An excerpt from:
CNN -
Google has finally admitted that a "Project Dragonfly" is indeed in the works.
But that's about all a Google executive was willing to divulge Wednesday about the codenamed plan, which has been widely reported to be a search product the company is developing for China — one that would need to comply with government censorship.
The
rumored existence of the Chinese search engine
came up repeatedly during a Senate committee hearing in Washington, where several major technology and telecommunications executives were testifying about a potential federal law to regulate data privacy.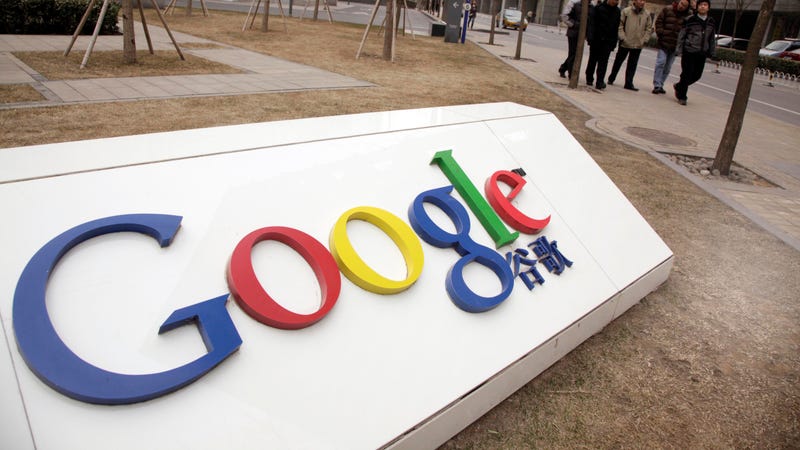 Photo: Ng Han Guan (AP)
The prospect of a Google-sanctioned search engine for China has become a hot-button issue. Reports began surfacing last month that Google was working on a product that would block sensitive websites and search terms in accordance with Chinese censorship.
The New York Times later reported that more than a thousand Google employees have
questioned the plan
. That criticism is ongoing —
The Times reported early Wednesday
that a former Google research scientist blasted the Chinese search product in a letter to lawmakers this week.
techcrunch:
In a letter to the Senate Committee on Commerce, Science and Transportation, former Google research scientist Jack Poulson details why he stepped down from the company in late August. The note, sent earlier this week, details growing concern over Project Dragonfly, the search giant's attempt to enter the Chinese market in a meaningful way.
The letter arrived as the Senate prepared to question Google's new chief privacy officer, Keith Enright, about data concerns. It seems likely that the subject of Dragonfly will be on the schedule for committee members. Nearly 1,400 employees signed a letter last month stating that the project, "raise[s] urgent moral and ethical issues."
"It is notable that Project Dragonfly was well underway at the time the company released its AI Principles," Poulson writes in his own letter. "As has been widely understood, by human rights organizations, investigative reporters, Google employees, and the public, Project Dragonfly directly contradicts the AI Principles' commitment to not 'design or deploy' any technology whose purpose 'contravenes widely accepted principles of […] human rights.' "
Poulson highlights four specific issues that have caused concern internally at the company. The list includes tying search queries to phone numbers and a blacklist of search terms including "human rights," "student protest" and "Nobel Prize," developed in conjunction with the Chinese government. The former employee also highlights government control over air quality data and the "catastrophic failure of the internal privacy review process."
Yesterday, reports surfaced that CEO Sundar Pichai will meet with Republican lawmakers to discuss Google's China plans and GOP concerns over search bias.
General: Project Maven Is Just the Beginning of the Military's Use of

AI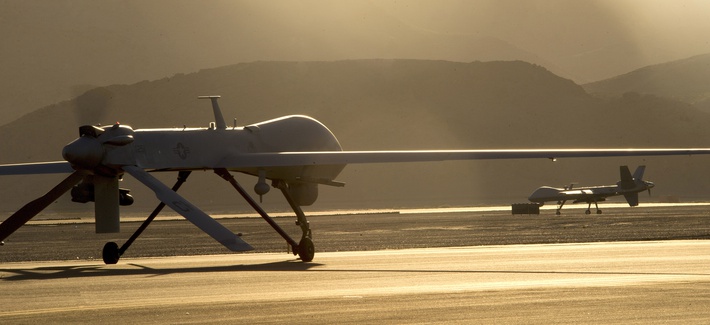 Air Combat Command chief invites tech firms to help build next-gen tools for the Pentagon. Also says dissent "is part of being an American."
A top Air Force general said the
military needs to expand its use of artificial intelligence — like that being used in the controversial Project Maven effort — if it wants to stay ahead of peer competitors and deter war.
Gen. James Holmes, who leads Air Combat Command, is among the first flag officers to publicly defend the Pentagon's algorithmic-image-analysis program since
Google said it would not renew its contract following an outcry by its employees.
"The benefit of this will be: it will free up people to focus on thinking about what they see and what it means in the intelligence field and on passing that information to decision makers more timely because you're able to do it faster," Holmes said Thursday at a Defense Writers Group breakfast in Washington. "That's a big part of our future and you'll continue to see that expanded, with Project Maven being one of the first steps in bringing learning machines and algorithms in to be able to allow people to focus on things that people do best and let the machine do that repetitive task."
Earlier this week, Robert Work, who chartered Project Maven before stepping down as deputy defense secretary last year, said that company employees who worry that the Pentagon's artificial intelligence will kill people should should consider that it would increase risks for someone else.
"They say, 'What if the work is ultimately used to take lives? But what if it saves American lives? 500 American lives? Or 500 lives of our allies?"
Work said Tuesday
at the Defense One Tech Summit.
Holmes said he was concerned that the dustup with Google might prompt others in Silicon Valley to not work with the Pentagon, but added: "this is part of being an American."
"Americans have expectations about what their government does and whether the government uses technology and tools to infringe upon their rights or not," he said. "We have really high standards as a nation that that things that we being forward as military tools have to live up to."
Still, Holmes said the military needs to tap into the technology being developed in the Valley and elsewhere.
Read more:
https://www.defenseone.com/technology/2018/06/general-project-maven-just-beginning-militarys-use-ai/149363/
More relevant links:
Google reportedly leaving Project Maven military AI program after 2019
The company's contract is set to expire next year, and it involves helping the government use machine learning to analyze drone footage.
https://www.theverge.com/2018/6/1/17418406/google-maven-drone-imagery-ai-contract-expire
Project Maven to Deploy Computer Algorithms to War Zone by Year's End
---
WASHINGTON --
Winning wars with computer algorithms and artificial intelligence were among the topics that Defense Department intelligence officials discussed during a recent Defense One Tech Summit here.
Read more -
https://dod.defense.gov/News/Article/Article/1254719/project-maven-to-deploy-computer-algorithms-to-war-zone-by-years-end/
Google Employees Protest Secret Work on Censored Search Engine for China
Credit

Credit

Aly Song/Reuters
Google employees have signed a letter protesting the company's building of a censored search engine for China.
Google set to end controversial Project Maven military AI program, report says - FOX