Friends - I don't reach out to ask for help very often, but when I do it's important. A good friend's daughter has brain cancer. Being in your 20' with a child and one on the way is scary enough. To have cancer also can feel insurmountable.
I ask all our friends and listeners to step up and help.
Thank you,
Tom Lacovara-Stewart
Resurrect the Republic
The following is the go find me campaign which you can go directly to by clicking HERE


A message from Kayley herself -
I have been diagnosed with a rare case of epodermoid cyst of the brain wrapping around my brain stem. My neurosurgeon and I were hopeful that my fiesta scans and MRA scans would come back with the epidermoid pushing on nerves. But unfortunately, my epidermoid is intertwined with my nerves as well as my arteries. I was told to spend time with my family for the holidays because I will not come out of the surgery the way I go in. I have accepted that. I have a 3 year old daughter I love dearly as well as a fiance. I was the sole income provider for my family up until a couple weeks ago when I got put on leave. We are struggling now more than ever. I made a bucket list to do with my daughter before I go into surgery just trying to come up with the funds. And the funds would help financially for my family. We would be forever grateful.
Please Donate share and most importantly pray.
Even if the donation is 1$ it helps my family tremendously.
www.gofundme.com/m6b53-help-my-twin-sister
A message from my friend -

My 23 year old twin sister was diagonosed with a brain tumor

(Epidermoid cyst of the brain) back in October.

She has a 3 year old daughter, that she loves dearly. They said her case is very serious, and rare for the location (wrapping around the brain stem).


*****As of January 19th, Brain Surgery day******


WALKING INTO HER NEW JOURNEY FOR BRAIN SURGERY TO FIND OUT...


My sis was being prepped for her Brain surgery. Her nurse did a routine pregnancy test and came back with 2 positive pee tests. So then her Neurosurgeon ordered a blood test STAT.

The beta results came in at 22,000.

She has an ultrasound appt setup for the 22nd, of January. Her neurosurgeon estimated her pregnancy to be at

20 to 25 weeks along in her pregnacy.






Her brain surgery is now postponed till she has her baby. BUT she is still at high risk for developing

Hydrocephalus (water on the brain)

and if that happens he will have to proceed with the brain surgery.







There living condition

they are livining in is very bad. The water they have in there home has contamination of

High levels of Lead

. They are unable to drink the water and take there daughter, to family houses to bathe.

My sister really doesn't like to ask for help, but she is in dire

need of help with Financials, housing, and preparing this Miracle baby!

I will post ultrasound pictures once she gets them tomorrow.



Her neurosurgeon said her case is very rare and surreal.

We are just praying she can withstand this pregnancy with the symptoms that keep arising with her brain tumor. We hope that this miracle baby is healthy and okay after withstanding all of the SCANS my sister has undergone for results on her brain.

Below I have attached Videos from one of her neurosurgeons, as well as pictures throughout this journey.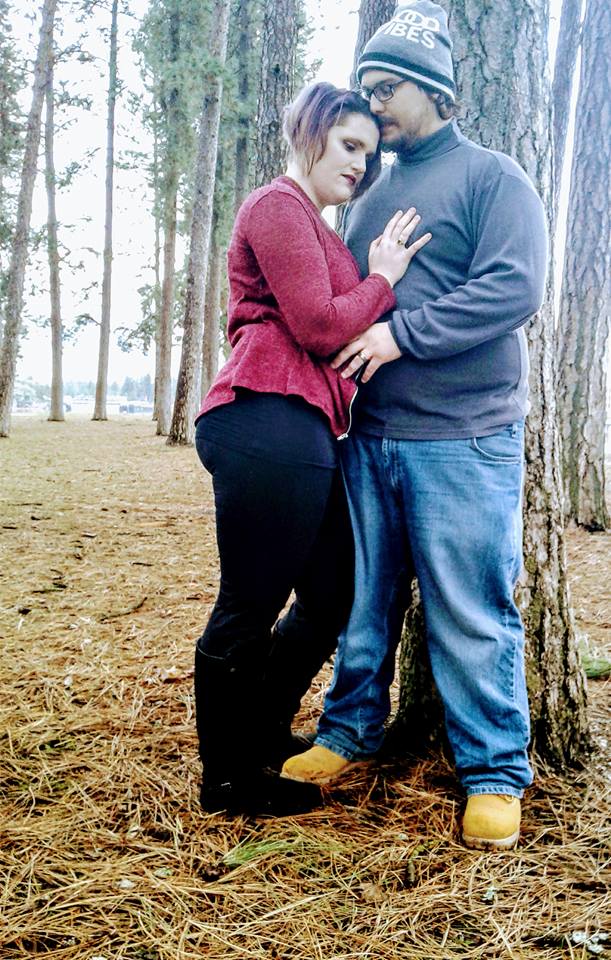 UPDATE... I attached the video's of the neurosurgeon discussing her brain tumor and it is intertwined with the nerves and the arteries. Please take at look at these links below and share and please donate. her neursurgeon wants her to do a bucketlist and spend the holidays with her family and most importantly her 3 year old daughter, Kaliyah. Surgery will be held after the holidays and many more proceedures to come for her journey.







COPY PASTE AND PUT IN URL


FIRST LINK IS OF HER AND HER DAUGHTER
https://www.facebook.com/Kayleylorrainemarks/videos/1642349695804975/
SECOND LINK NEUROSURGEON DISCUSSING THE OUTCOME OF THE PROCEEDURE AND THE RISKS.
https://www.facebook.com/Kayleylorrainemarks/videos/1645953658777912/

https://www.facebook.com/Kayleylorrainemarks/videos/1645960072110604/







ANY AMOUNT OF DONATIONS WOULD BE GREATLY APPRECIATED AND WILL HELP MY SISTER AND HER FAMILY.


***Please Donate, Share this, and Pray***
HERE
HERE